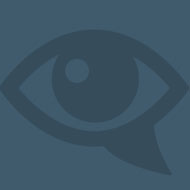 The testimony and demeanor of corporate and expert witnesses is critical in most litigation.  We work with attorneys to develop a clear understanding of the role each witness will play in supporting your trial themes, and then prepare the witnesses for deposition and trial.  We identify and resolve witness communication and presentation problems so that jurors not only understand and recall what witnesses say, but also favorably remember their testimony in the jury room.
We can prepare individual witnesses, groups of corporate or government witnesses and non-English speaking witnesses for their appearances in American courtrooms.  We can also do in-house corporate trainings for groups of employees who are frequently called as witnesses and need to understand both what jurors will look for in their conduct as employees and how to communicate effectively in the courtroom.
If working directly with a witness is not possible or if you just want an expert evaluation of a witness's demeanor and presentation issues, we can make evaluations and recommendations based on witness videotapes.