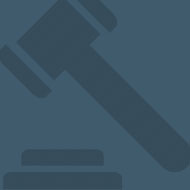 Research in education, communications, psychology, anthropology and cognitive science has given scientific basis to what good storytellers and trial lawyers already know:  Themes are critical for helping an audience organize the information they receive and make decisions based on that information.
To persuade a jury, an attorney must develop case themes that organize the diverse case facts and convey the case theory.   Developing persuasive and powerful arguments can be aided by trial consultants who understand ideas already circulating in that community and in the general culture that relate to the trial issues.  Mock trials and, in some cases, community surveys, provide a platform to evaluate and determine the strength and effectiveness of various strategies and themes.
All of the consultants at Trial Behavior have extensive social science training and many are experts in areas that can be helpful in analyzing case facts, parties, and witnesses and preparing expert testimony for trial.  A number of our consultants have considerable experience as testifying experts.
We have the benefit of deep case experience and many years of empirical research in all types of litigation.  We are involved in dozens of trials and cases every year and have observed, interviewed, and collected attitudinal data on thousands of jurors.  Our consultants develop strategies and questions for depositions, formulate a negotiation posture, and evaluate your settlement options.  To assist you during trial, we can also provide memoranda and position papers on strategies and tactics.
While many attorneys have a good intuitive grasp of how to develop effective arguments, we bring to bear extensive research traditions that can help support, productively challenge, and empirically test and refine the trial team's themes.