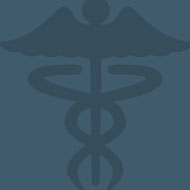 We have extensive experience in three broad areas of malpractice: medical, legal and accounting. In malpractice cases, our professionals are especially focused on helping the professionals accused of malpractice tell a compelling and understandable story that helps jurors put their conduct in perspective. Below are some examples of our work, including:
Carillo vs. Edgar
Sedgewick, Detert, Moran & Arnold
Superior Court, Orange County, CA
Commodity Futures Trading Commission vs. Delay, et al.
Baker & Hostetler
U.S. District Court, Lincoln, NE
Carol Francis vs. Jay Standerfer, M.D.
Sanders & Parks, PC
County Court, Maricopa County, AZ
Mathieu vs. Bilodeau
Randall & Danskin
County Court, Spokane County, WA
Shartsis Friese LLP vs. JP Morgan
Shartsis Friese LLP
U.S. District Court, San Francisco, CA
U.S. vs. Banco Industrial de Venezuela
Ruden, McClosky, Smith, Schuster & Russell, PA
Superior Court, Orange County, CA
Medical Malpractice
We have helped hundreds of healthcare providers and institutions deal with malpractice claims in venues across the country. In almost all medmal cases, we prepared healthcare professionals for deposition and trial by helping them develop and deliver key messages that jurors can understand. In many med mal cases, we conducted jury research to help the trial team develop key themes and graphics for trial. We help healthcare professionals come across as caring, competent and compelling.
Sample medmal cases we have consulted on include:
A patient claiming he developed permanent paralysis from a misplaced epidural injection
A woman claiming a hospital did not diagnose her with a rare flesh eating bacteria condition in time, causing her to have her leg amputated
A mother claiming her child suffered cerebral palsy as a result of too much force applied during her child's birth
A woman claiming she suffered permanent disfigurement as a result of an elective plastic surgery procedure
Legal Malpractice
We have consulted on numerous legal malpractice cases involving claims against law firms and/or individual attorneys. We recognize that legal malpractice cases tend to be more complex because they involve retrying the original case.
We help lawyers communicate effectively that they adequately represented their clients' interests, and met the standard of care according to the legal profession. In most legal malpractice cases, we help defendants highlight transparent communication and consultation with their clients. This  helps put plaintiff's complaints about their attorneys' conduct in context, and allows jurors to critically examine the attorneys' conduct.
Sample legal malpractice cases we have consulted on include:
A claim that a large law firm overbilled a client and did not provide adequate representation resulting in the loss of a business deal
A claim that a law firm did not provide adequate representation to a client during a real estate development deal
 Accounting Malpractice
Accounting malpractice cases often contain esoteric concepts that are difficult for jurors to understand. We have worked on numerous accounting malpractice cases, helping accounting professionals craft captivating stories that educate jurors.
Our professionals have prepared accounting professionals to help them become better teachers of their craft, so that jurors can adequately evaluate their conduct. We help our clients highlight how their accounting practices meet the standard of care in the accounting field. We also help our clients identify case-specific conduct that highlights how the accounting professionals act in their clients' best interests.
Sample accounting malpractice cases we have consulted on include:
A claim that a major bank knew about and perpetuated fraudulent practices of an individual investor
A claim that a major accounting firm knowingly provided investors with illegal off-shore tax shelters