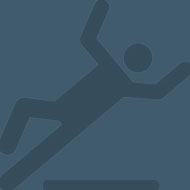 Our consultants have helped property owners fight claims of negligence for everything from a slip and fall to a murder by a gang member. We have helped clients successfully deal with issues ranging from failure to have adequate security to failure to warn, to failure to adequately maintain property.
We utilize specific psychological concepts, including attribution theory and counterfactual thinking, to help focus jurors on the plaintiff's choices and mistakes. Our goal is to give clients the most realistic assessment possible of their risks of going to trial. Here are some notable cases:
Cousins vs. Food Lion. The plaintiff and a delivery pallet collided in the grocery store. The plaintiff claimed extensive permanent injuries including a traumatic brain injury. Jury research identified key issues for the defense to focus on. Our consultants not only helped with jury selection, but helped refine the case strategy and case issues as they arose during trial. The jury vindicated the defendant.
Rivera vs. Davies Medical Center. The plaintiff slipped on a freshly waxed floor in the hospital and claimed permanent disabilities and total inability to work. We learned from our mock trial how to assign responsibility to the plaintiff for the choices she made, including her neglect to follow proper notices and choose safe path across the floor. The jury returned a defense verdict.
Whitfield vs. Oban Hotel. The plaintiff was using stairs while holding onto the hand railing, which collapsed. Although he was paraplegic prior to this accident, he alleged that he was now confined to a wheelchair, whereas before the accident he was able to walk with a cane. With our assistance, the case settled prior to jury deliberations for an amount highly favorable to the defense.
Other client successes include:
Happe vs. Guard Systems, Kern & Gonzalez, Superior Court, Los Angeles County, CA
Palofox vs. El Rincon Tarasco Restaurant, Ropers, Majeski, Kohn & Bentley, Superior Court, San Mateo County, CA
Sierra Charles vs. Mountain View Mobile Homes Estates, et al., Yukevich Cavanaugh, Superior Court, San Bernardino County, CA