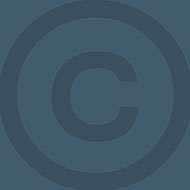 We are leaders in the field of intellectual property litigation, and one of the few firms that make it a major focus of our work. We consult on a broad range of patent, copyright, and trademark actions. We have consulted on more than 100 patent lawsuits around the country, many of them in the biggest venues such as Eastern Texas, Northern and Central California, and Delaware.
We routinely work on behalf of both plaintiffs and defendants in patent litigation. We have a considerable track record helping trial teams achieve favorable verdicts in patent trials, especially when we are retained end-to-end to conduct mock trial research, prepare witnesses, advise on trial strategy, and assist with jury selection. Some recent success stories include:
Oracle v. Google, where we assisted the defense team in this landmark patent and copyright lawsuit over the structure and organization of software API libraries.
Callaway Golf v. The Acushnet Company, in which we worked with the defense in a patent retrial over the world's most popular golf ball. Acushnet (Titleist) succeeded in simultaneously invalidating four patents, even though the trial judge would not allow use of the word "anticipation" during oral argument.
Fujitsu v. Belkin et al, in which the jury invalidated a patent after just a handful of hours of deliberations, even though the patent had survived reexamination three times and infringement was admitted.
Realtek v. LSI, which was the first (and so far the only) FRAND-only jury trial. The verdict was the lowest royalty rate ever in a FRAND-only trial, including bench trial verdicts.
We place special emphasis on the importance of working with witnesses in these cases to prepare them for testifying at deposition and trial. We regularly assist corporate representatives in developing the strong company stories that provide important subtext for the jurors. We also specialize in working with highly technical witnesses like inventors and experts to help them figure out how to communicate complex issues and become better teachers of the technology.
Our substantial history in this area includes working with a variety of foreign witnesses from all over the world, including China, Taiwan, Japan, Korea, Germany, France, Australia, and the U.K. We work with foreign witnesses to help them understand the climate of American courtrooms and traverse cross-cultural boundaries to communicate clearly and effectively.
We work across an extremely diverse range of industries and technology types, including:
Industrial Machinery: Agricultural/Farm Equipment, Aircraft Engines, Industrial Ovens
Consumer Products: Smartphones, Golf Balls, Barcode Scanners, PCMCIA Cards, Automobile Design
Computer Hardware and Components: DRAM, SRAM, Chip Packaging, LCD Panels, Controllers
Life Sciences and Medical Devices: Synthetic hair fiber polymers, Arterial stents, Monoclonal antibodies, Orthopedic surgery tables, Radiation oncology devices
Chip Design and Circuitry: Microprocessors, Circuit interconnects, SOC, ASIC, Bus design, Clocking, Hardware/Software layer welding
Wireless and Cellular: Standards: 802.11a/b/g/n, WiMAX, 3GPP, IS-95/CDMA, Security Keys, Polling Schemes, Timers, Quality of Service, Spread Spectrum/Multiplexing, Power Savings, Automatic Repeat Request schemes
Software: Libraries of downloadable software and updates, Software libraries and API's, Enterprise content management, Digital media downloads
Some of the IP cases on which we have consulted include:
Oracle v. Google
Callaway v. Acushnet
Adams vs. Winbond and ASUSTek
Adaptec Inc. v. Hornet Technology et al.
Advanced Micro Devices v. Oki America et al.
Alan Kirsch v. Uncle Julio's Corp
Alpex Computer v. Nintendo
Apple v. Microsoft Corporation
Applied Medical v. U.S. Surgical
Asia Source, Inc. v. AFA
Atari v. Nintendo
Avantek v. Celeritek
Beddor v. Mindscape
Broadcomm v. Qualcomm
CSIRO v. Intel
Cabot v. Solutions Tech. Inc.
Tekmax v. Exide
CardioGenesis v. PLC Medical
Case IH vs. Kinze Manufacturing
Chiron v. Genentech
CNET v. Etilize
CNS v. Dr. Kohne & Gen-Probe
CollegeNet v. XAP
Columbia Lighting v. Peerless Lighting
DH Technology v. Synergystex
Diasonics v. Acuson
Digital Biometrics v. Synergystex
Flying J v. T. Pistachio
Gemstar/TV Guide v. Scientific Atlanta, et al. (ITC case)
Generation II Orthotics Litigation
Gen-Probe v. Vysis
Gussin v. Nintendo
Harris v. Ericcson
LSI v. Realtek
Fujitsu vs. Belkin, D-Link and Netgear
IDEXX Labs v. Millipore
Impax and Teva v. Abbott
Innovative Sonic v. Research In Motion
International Rectifier v. IXYS
Kimberly Clark v. Procter & Gamble
Level 1 v. SEEQ
LG Phillips Ltd. v. Chunghwa Picture Tubes
Litton Industries v. Honeywell
NXP v. Research in Motion
Maurice Mitchell Innovations v. Intel
Medtronic and Evysio Medical Devices vs. Abbott
Medtronic v. AGA Medical
Medtronic v. Gore
Microsemi v. Monolithic Power
Mitchell v. Intel
Mycogen v. Monsanto
Nintendo v. Atari Games
Nukote v. Hewlett Packard
Mattel v. MGA Entertainment
Parental Guide of Texas v. Thompson et al.
Pelican v. Electro Source
Pixion v. PlaceWare
Security & Access v. Motorola
SEL v. CMO
Senticor v. Medtronics
Super Health v. Super Nu-life
Therma-Wave v. Jenoptik
Uncle Julio's v. Bouyea et al.
University of California v. Dr. Kohne & Gen-Probe
University of California v. Genentech
Vehicle Intellectual Property (VIP) v. OnStar