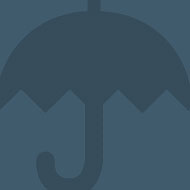 We have extensive experience (over 150 cases) with insurance litigation, including insurance bad faith and insurance coverage cases.  We have worked with most of the largest carriers in the country to conduct jury research in venues nationwide. We use creative, well-tested methods to uncover jurors' key attitudes and common expectations from insurance companies. Here are just a few examples:
Executive Management vs. Ticor Title Company
Gerrard Cox and Larsen
County Court, Clark County, NV
Liberty National vs. Chicago Title (Fidelity)
Hennelly & Grossfeld
Superior Court, Los Angeles County, CA
Lisa Trapana vs. Prudential Insurance
Law Offices of Patrick J. Sullivan
Superior Court, Orange County, CA
Rosenberg vs. Aetna
Shernoff, Bidart & Darras, LLP
Superior Court, Los Angeles County, CA
Our consultants work with clients to develop the optimal way to inform jurors that the insurance carrier acted in the best interests of its insureds. We also help clients educate jurors on claim handling procedures in ways that jurors can understand. Furthermore, we teach clients how to communicate coverage decline without leading jurors to believe that insurance companies are more interested in saving money than in paying claims. In bad faith cases, we focus on assessing jurors' level of anger toward the carriers, and find ways to abate that anger to avoid punitive damages.
We often are involved in working with insurance claims handlers and company representatives prior to deposition and trial.  Jurors carefully scrutinize insurance company witnesses and it is important to humanize the company through those witnesses.  If there is anything a witness can effectively teach about a company, that often gives them credibility.
Going into trial, we design juror questionnaires that elicit anti-insurance company attitudes. We then utilize questionnaire data and jury research results to identify juror strikes and cause challenges during jury selection.
Successful insurance cases on which we have consulted include:
The re-trial of a complex insurance case, in which the trial was lost the first time, stemming from the Northridge earthquake in Southern California
Claims of bad faith against a major carrier for alleged mishandling of claims for hurricane-related damage to malls in Texas
Coverage dispute and bad faith claims against a major carrier alleging the carrier misapplied a deductible to a claim for hurricane-related damage
State wide class action against insurance carrier for violating the Fair Credit Reporting Act