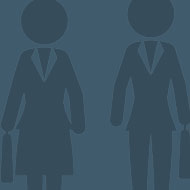 We have a range of experience with various types of employment litigation all over the country, including traditional employment discrimination, wage and hour, and even Private Attorney General Act cases. Beyond age, race, and gender discrimination claims, we have worked on employment cases involving issues of retaliation, hostile work environment, harassment, and bullying. Our clients range from large multinational corporations to small grocery store chains, government agencies, and non-profits.
Ajayi vs. Jatoft-Foti Insurance Agency
DeMory & Grigg
Superior Court, Contra Costa County, CA
Annie Hall vs. Bank One
Baker & Hostetler
County Court, Franklin County, OH
Fillipini vs. Social Security Administration
U.S. Attorney's Office
U.S. District Court, San Jose, CA
Frazier vs. UPS
Paul Hastings
Superior Court, Fresno County, CA
Gensler vs. Vargas
Millstein & Associates
Superior Court, Los Angeles County, CA
Levingston vs. Albertson's
Rogers, Joseph, O'Donnell & Phillips
Superior Court, Alameda County, CA
Linda Sisk vs. A & A Tools Rental & Sales, Inc.
Epstein, Becker & Green
U.S. District Court, Sacramento, CA
Maria Guadalupe Garcia, et al., vs. Russel Cosmetics, Inc.
Silver & Freedman
Superior Court, Los Angeles County, CA
McKinney Brown vs. Blakemore and Kaplan
Zimmerman & Walker, LLP
Superior Court, Los Angeles County, CA
Natividad vs. Prison Health
Littler Mendelson PC
Superior Court, Alameda County, CA
We specialize in working on cases involving allegations of sexual harassment against high profile companies and individuals, including corporate officers of public companies, technology startups, and schools and universities.
Although we offer a range of research and consulting services for these cases, our work often focuses on witness preparation, especially prior to depositions. It is part of the nature of employment litigation that it tends to air the parties' dirty laundry in public. Consequently, we work closely with attorneys and their clients to ensure that the best possible representation of case facts is made the first time they appear on the record as testimony.