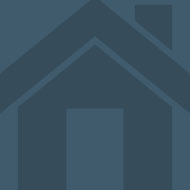 Eminent domain cases don't go to trial very often, but when they do, the focus is usually on discovery and the settlement process.  We have consulted and conducted research for both sides in this litigation. Here is a reference to a particular case:
The Colonies vs. San Bernardino County
Timken Johnson Hwang LLP
Superior Court, San Bernardino County, CA
The key issue is often the 'highest and best use of the property' when the government condemns a business's property.  It is clearly stated in the law that the government is required to pay fair market value for the land.  However, what's "fair" to the government is not always the same as what's "fair" to the property owner.
When there is a large dispute and a significant difference in the appraisal, a mock trial can be used to determine the best way to present the case to the jury.  Results from a mock trial are often used by clients as part of the mediation process.  Mock trial results give clients a better sense of the value of an asset and what is a fair settlement.  In addition to seeing which value jurors decide, jury research can be used to discover whether there is any theme or issue that jurors will use in supporting their decision on value.
Jurors are often skeptical of the private party in eminent domain cases because the dispute involves a government entity.  Consequently, jurors can be wary of awarding large sums of money out of fear that taxes will be raised or public funds will be used to compensate for the loss.  Because of these apprehensions, the burden of proving value becomes especially challenging.  The plaintiff's case must be particularly exhaustive and thorough since the jurors have a personal stake in the verdict — their tax dollars.
The recent changes in property values also create challenges for property owners.  At trial, jurors are required to apply property values at the time of the seizure.   This can prove challenging because jurors may be adversely affected by their knowledge of current market conditions.  These are issues that have to be explored in jury selection.