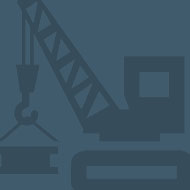 We have handled numerous construction cases across the country, including high-rise construction, new developments, tunnels, concrete slabs, and mold and moisture intrusion. Our overarching goal in these cases is to help counsel craft jargon-free arguments jurors can understand, remember and repeat during deliberations.
Cammel vs. SJD Partners
Lorber, Greenfield, Beddoe, Polito & Pengilly
Superior Court, Orange County, CA
San Jose Construction vs. South Bay Construction
Sweeney, Mason, Wilson & Bosomworth
Superior Court, Santa Clara County, CA
Specifically, we help counsel develop arguments that highlight a builder/developer's reasonable actions, and shift jurors' focus onto alternative causes of construction problems. We recognize that construction cases are very diverse because they involve a wide variety of trades. As such, we tailor our consulting services to the specific trades and issues in each case
We generate ideas for informative visuals that help counsel convey focus on safety, transparency, honest dealings and clear communications among parties in construction projects. We also suggest ideas for graphics that help convey to jurors likely causes of construction problems that point away from builder/developer conduct, and highlight defendants' reasonable conduct.
Example construction matters on which we have consulted include the following claims:
A mile-long tunnel was bored with the outlet in the wrong location–resulted in a defense verdict and collection of unpaid construction costs
Defective design and construction for a lack of a waterproof membrane in balconies of a luxury condominium complex
Poor construction of 219 condominiums resulting in flooding, leaking pipes and poor drainage
Structural insufficiencies of retaining and privacy walls in a single family home development
Construction defects in a new home developments, wherein homeowners alleged improper concrete and grading used during construction as well as various above slab architectural problems
Developers' actions caused a landslide that damaged plaintiffs' homes
Construction defects resulted in mold and defective concrete slabs and foundations
Inadequate road debris clearing during road construction created a slippery road surface resulting in an accident with catastrophic injuries