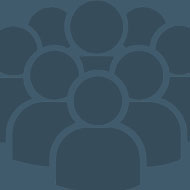 We understand the ins and outs of class action litigation, from class certification to trial. Here are some client successes:
Ashby vs. Farmers Insurance
Rives LLP & Gibson Dunn and Crutcher LLP
U.S. District Court, Portland, OR
Bartek, et al. vs. The State of Alaska
Delaney, Wiles, hayes, Gerety, Ellis & Young, Inc.
County Court, Matanuska-Susitna County, AK
Our work on these cases has ranged from helping our clients develop compelling mediation presentations to mock trying cases, prepping witnesses, and assisting with jury selection and trial strategy.
Our consulting staff includes a trained statistician who has testified in court, among other things about representative sampling.  We are experts at helping our clients communicate the complex statistical issues that often arise in these cases, including regression, clustering, classification, and factor analyses.
We have a considerable amount of experience working on class action litigation for a variety of case types, including:
Wage and hour
Employment discrimination
Securities
Antitrust
Fair Credit Reporting Act
Product liability
Construction defect
Environmental contamination and cleanup
False advertising
Trespass nuisance