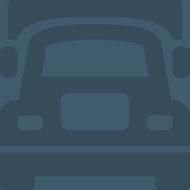 A considerable amount of our work is on automotive & common carrier litigation. We regularly consult on catastrophic automobile accidents and work with some of the largest, most prominent trucking and common carrier bus companies in the country, as well as multinational insurers. If you have a significant case of this type, we are likely a preferred provider for the insurer or claims management company. Here are just a few of our cases listed below:
Albert, et al. vs. Satellite Management, et al.
Cihogoyenetche, Grossberg & Clouse
Superior Court, Orange County, CA
Priest vs. Safety-Kleen
Tatum, Atkinson & Lively, PLCC
County Court, Wake County, NC
R. Swift-Wilson vs. City of Richmond
Walsworth, Franklin, Bevin & McCall
Superior Court, Contra Costa County, CA
Our experience with different kinds of vehicles includes auto, tractor-trailers, public and private buses, dump trucks, garbage trucks, and limousines. Whatever your case facts, the odds are good that we have seen them before. Our work spans rear end collisions with eggshell plaintiffs, crosswalk accidents, drunk drivers, falling asleep at the wheel, failure to use an appropriate trailer type, gas tank explosions, negligent hiring and training, and failure to properly service or maintain vehicles and tires.
We have a great deal of experience helping truck drivers prepare to testify at deposition and trial and understand many of the unique issues that they need to communicate. Many of these witnesses are non-native English speakers, often causing them to be easily led during questioning. We work proactively with attorneys and their witnesses prior to deposition in order to anticipate troublesome questions and bolster performance, even when it is not obvious that the witness is especially problematic.
We maintain a database of juror attitudes about trucking, and regularly present at trucking litigation conferences.