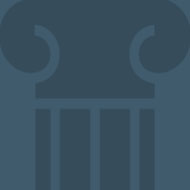 We have a long history of going to trial on antitrust cases. Nearly all of the trials on which we have consulted have resulted in favorable verdicts. Here are some cases:
American Medical Response vs. Paramedics Plus
Keker and Van Nest
Superior Court, Alameda County, CA
Health Care Service Corp vs. Mylan Laboratories, Inc., et al.
Robins, Kaplan, Miller & Ciresi
U.S. District Court, Washington, DC
Rambus vs. Micron Technology & Hynix Semiconductor
O'Melveny & Myers
U.S. District Court, San Francisco, CA
Tableware Antitrust Litigation
Jones Day
U.S. District Court, San Francisco, CA
Webb vs. Mikohn, et al.
Nixon & Vanderhye PC
U.S. District Court, Jackson, MS
Antitrust cases are sprawling, complex, and difficult. We bring to bear both deep expertise on the issues that matter most to jurors and comprehensive knowledge of a diverse array of markets.
Our work spans more than 20 different industries, including:
Memory chips
Cell Phones
Video games
Medical Devices
Cattle futures
Hospital services
Cosmetics
Animal feed supplements (methionine and vitamins)
Residential flush doors
Catfish
Long distance telephone services
Electrical contractors (for major public works projects)
Newspaper advertising
Baby formula
Diapers
Pharmaceutical products
Emergency Room services
Gas Industry
Fine tableware
Pesticides
Computer Hardware
Proprietary gambling table games